Its Friday today and I am going to make this post K.I.S.S.
Here are five quick tips for buying and investing silver in Malaysia:
Tips #1 – Buy Silver Bars
Silver bars are imported under HS-code 7106. Silver coins are under HS-code 7118. HS-code 7118 says, "Coin (other than gold coin), not being legal tender, is subject to import duty of 5% and sale tax of 10%".
Buy silver bars and skip the 15% import tax premium.
Tips #2 – Go Bigger Oz
Buy 1 x 10 oz bar instead of 10 x 1 oz bar. Buy 1 x 100 oz instead of 10 x 10 oz. The bigger oz you buy, the bigger saving you get on minting. Scottsdale Silver's 10 oz and 100 oz comes with a cool stacking feature.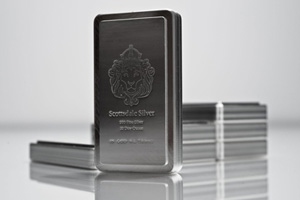 [Read more →]