We recently met a Chinese Panda silver coin enthusiastic and manage to have an interview with him. Nicknamed the Pandaman, FS Yip discussed with InvestSilverMalaysia.com his views and opinions on investing in Chinese Panda silver coins.
Q: Hi FS Yip. Can you share with us your early days in investing in Silver? What brings you into investing silver?
Hi KH. Between 2009 and 2010, I read about silver investment from Robert Kiyosaki's book. However, during that time, I was clueless about how to buy physical silver or even paper silver!
I asked my family members and friends but they all have no clues on how to invest in silver. Finally, in October 2011, I've found a thread in Lowyat.net on investing physical silver. Since then, I have been consistently buying and selling physical silver.
Q: Of all silver coins in the market now, it is noticeable that you have particular interest in Chinese Panda. Please share with us, what ignites your interest in the coin?
My first purchase was 1oz Chinese Silver Panda 2011. I was offered a good price that time. Thereafter, just like many, I started buying all sort of silver coin like Canadian Maple Leaf, Australian Kookaburra, Perth Mint Lunar etc.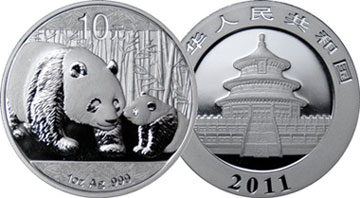 ^ FS Yip started off with 2011 Chinese Panda
After comparing the details and handicrafts of many silver coins, I had my target set on Silver Pandas. Not only they are nicely crafted, they are also a popular investment choice in China, US, Europe and Australia!
[Read more →]