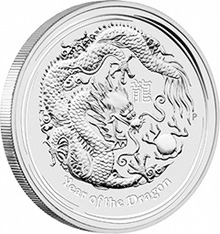 One of the most anticipated silver bullion by Perth Mint will be releasing this coming 1st September. You would have guessed it right, the fifth animal in the 12-year cycle of the Chinese zodiac, the 2012 dragon lunar.
Of all animal in the Chinese zodiac, dragon has always been the favorite. It is also the best selling animal for Lunar Series 1.
In this post, we will be looking into information and facts on what you should know about the lunar series.