So that now you have decided to buy silver bars for your investment and yet you are stuck at another cross road.
"With so many types of silver bars in the market, which one should I buy"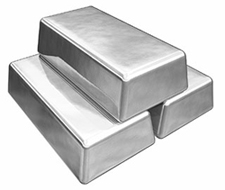 To answer the above question, it is best that we look into what's available in our market. Not all silver bars are made equal. I have noticed a few particular brands are more popular here than others. Over the course of my own research, I have summarized that the following silver bars are among Malaysian's favourites.
They are:
Pamp Suisse Silver Bars
Scottsdale Silver Bars
Sunshine Silver Bars
Silver Towne Silver Bars
PAMP Suisse Bars – The Royce Rolls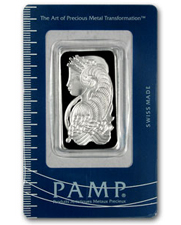 If you must know, PAMP stands for Produits Artistiques Métaux Précieux, which in French means artistic, precious metals products. With that alone, it's worth the extra dollar. Not only is the PAMP Suisse bar one of the most popular bullion in the world, it is also one which carries a very high premium.
While a generic silver bar may sells at around 2-4 dollars above spot price, PAMP Suisse bars are sold at 20 dollars above spot price. They don't call her the Royce Rolls of silver bars for nothing. Buy in bundles of 25s, and the ladies will come with a nice outer box.
… and that lady in the bar, her name is Lady Fortuna.
Official website: http://www.pamp.com
Scottsdale Silver Bars – The Stackers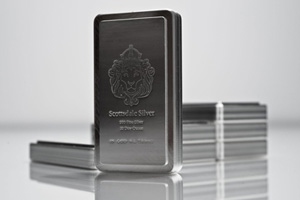 Scottsdale Silver bars are easily recognisable by their distinctive lion logo on all their bars. They are made in USA with prefectionist manufacturing. Portion of their silver are recovered thru recycling activities from the photography and manufacturing industry.
Undoubtedly, "The Stacker" would be Scottsdale Silver's signature product. Scottsdale Silver's "The Stacker" stacks nicely ontop of each other making it easy, neat and space-saving for storage. Stackers come in various weight: "The Stacker (10oz)", "The Kilo Stacker (1kg)" and "The King Stacker (100oz)". All are authorized for use in IRA by the Internal Revenue Service of the United States of America and are ISO-9000-2008 certified.
Think IRA (Individual Retirement Account) as the American's version of KWSP. Americans has the option to buy precious metals as part of their government backed retirement plan.
Official website: http://scottsdalesilver.com
[Read more →]