In this article, I am going to illustrate to you how compounding interest works and how is it stealing your money at an exponentiation rate without you even knowing it.
What is Compounding Interest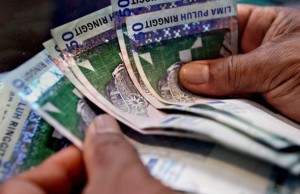 Compounding interest means repeating the process of generating income on interest earn over a period of time.
For instance: RM100k principal cash into fix deposit for 20 years with an annual interest of 3%.
For the first year, your fix deposit will generating 3%. This will get you RM3,000 interest from your RM100,000 principle you initially put down. Upon maturity, renew contract again for another year but this time, instead of just RM100,000 – lay down RM103,000 (RM100,000 + interest generated from previous year) as principle.
By year two, you will have RM3,090 interest (RM103,000.00 X 3% = RM3,090). We have generated a noticeable amount of RM90 more in interest earned comparing to your first year. You now have RM106,090 (RM103,000 + RM3,090). Repeat the process of renewing your FD for the next 18 years.
So, how much will you be getting back? Give it a random estimate. Answer will be coming right up next!
[Read more →]