I went to UOB at Jalan Raja Laut around lunch time today to do my regular Ounce Cost Averaging on Gold. I usually buy gold bullion at beginning of the month. I took my queue ticket and patiently waited for my turn.
When my turn was up, I walked to the counter and said to the banker, "I would like to buy gold bullion coin".
I got a shocking reply.
"Sorry, all gold bullion coins are out of stock."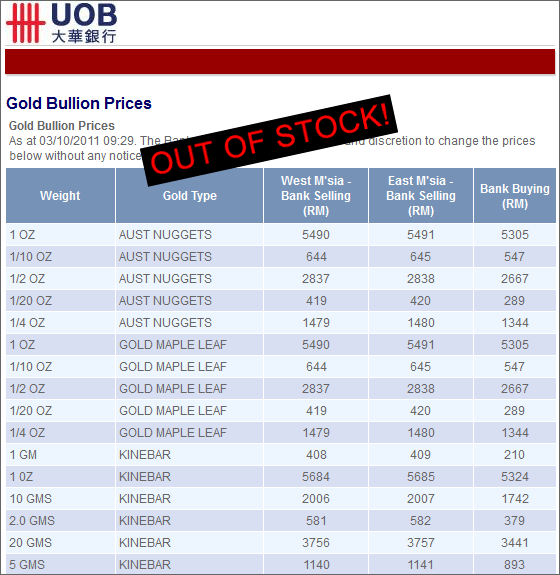 ^ Screen captured from UOB website at 5pm today
I was like, "What?"
"Yes. Out of stock."
"When is the next batch of stock coming in?"
"No idea. But we have ordered since a month back."
Related Posts: