We are now on our final stage for our soon to be launched webstore. We are really excited and we just can't wait to have it launch. Here is a sneak preview on how BuySilverMalaysia.com will look like.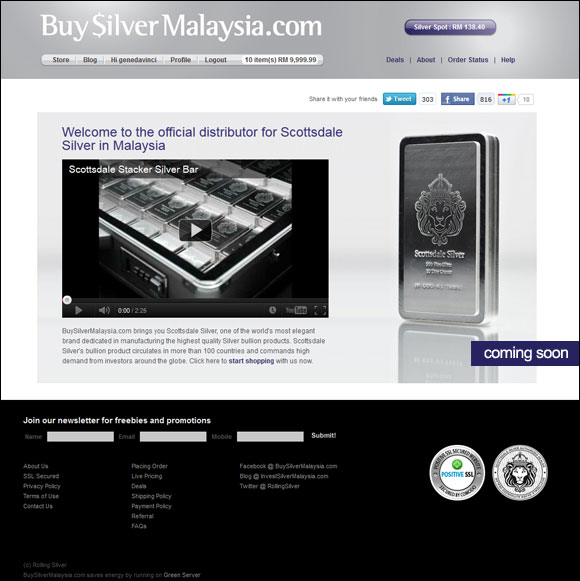 Tell us what you think!
Join us at our facebook to stay updated!
BuySilverMalaysia.com's facebook: http://www.facebook.com/BuySilverMalaysia
Related Posts: